Charanjit Singh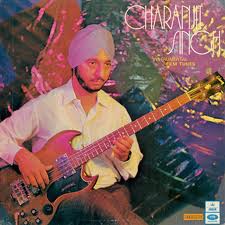 The last Alien Jams radio show started with a track from Charanjit Singh's album "Synthesizing: Ten Ragas to a Disco Beat." This album has received lots of attention and acclaim and I thought it deserved a closer look. 
Charanjit Singh was a Bollywood session musician and interested in electronic music. He had gone to great lengths to import some of the latest synthesizer equipment to India.   In 1982 he released "Ten Ragas to a Disco Beat" a unique album that combined electronic disco with Indian classical Ragas. Most significant though was the fact that it is considered by many to be the first example of acid house, even pre-dating Phuture's seminal "Acid Trax" by five years.
Interestingly, pioneering acid house producers in Chicago and Detroit would have no way of knowing about Charanjit Singh.  There are even some conspiracy theories about the 1982 album!  I have posted a video I stumbled upon from 2010. The interviewers track down Charanjit Singh in Bombay to ask him about his pioneering album.
Ten Ragas to a Disco Beat was re-released by Bombay Connection