James from Tea and Techno joined me on the 2nd of November, it was really great! He also penned some thoughts about the show on the TEA website. Here's what he wrote…

Sunday just gone Chloe Frieda, founder of London-based label, event and NTS Radio show Alien Jams, invited me to play some records on her weekly broadcast taking place every Sunday between 5-6pm. The Thursday before at Stoke Newington's The Waiting Room, a venue attached to the same pub I interviewed Marco Shuttle in January last year, audio-visual duo Sculpture, with the support of Negra Branca, provided a night of fragmentary music. It was, for me at least, an introduction to the silicon world of Sculpture which is truly experienced in a live setting, and the rowdy crowd I was part of got it, cheering visuals as much, even more so, than musical movements.
I left what was quite a bizarre night of music with a headspace full of experimental notions I then channelled into this DJ set a few nights later; Frieda without hesitation providing me carte blanche in terms of selection. What unfolded was an ad-lib DJ set described on Twitter as "new-old-rare-unplayed-favourite 12″s," and before delving into the electronic music I played, it's always a pleasure to champion some hard bop by Miles Davis and minimal piano by Moondog shoehorned into a set of blustery, unrhythmic sound design.
I used Alien Jams NTS show to finally unleash a wave of Weevil Neighbourhood productions – a tiny label out of Berlin doing extreme, and mind blowing things related to the more experimental realm of techno and drum and bass – to music from the Acido-SUED-General-Elektro universe. I also played my favourite production from Lussuria's Industriale Illuminato album, "Angelshare", some jilted staccato blasts of Ueno Masaaki's "Supersolid State" for Raster-Noton's Unun series (Emptyset, Mika Vainio, Aoki Takamasa and NHK some of the other artists to contribute) and a hidden funk gem by Robert Hood taken from Motor: Nighttime World 3.
A giant clog of dust means there's some dirty needle distortion on Abdullah Rashim's remix to "Labiate" taken from Ligovskï's superb Dement3d debut (so hang tight around the 25-minute mark), that's eventually smoothed over by the ambient bliss of "Teos III", a track by Audio Kurator from a Finish label called Ljudverket. I also explore more of this ambient drum and bass nether region/grey area (as I like to call it) with a wig-out by Japanese artist Ena for Geoff Presha's Samurai Horo pursuit, Eric Holm's boulder crunching "Høyvika", a secret Felix K collaboration and Anne-James Chaton's demonic stanza "Évenément27".
can stream the mix in full above where you'll also hear my deadpan niceties and reason for starting TEA (in a nutshell) in the first place. If you're in London on Thursday, November 27th, Alien Jams will be hosting Shapednoise at Cafe OTO with support from Alien Jams artists oMMM and Design a Wave (the latter providing Frieda's label with a second release due in December). Shelly Parker will also be DJing. For more details visit the event's Facebook page or the Cafe OTO website.
http://www.teaandtechno.net/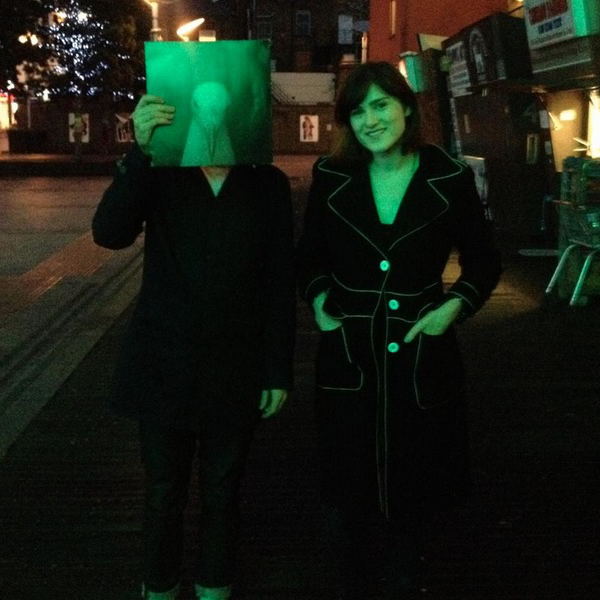 Check out the show here!