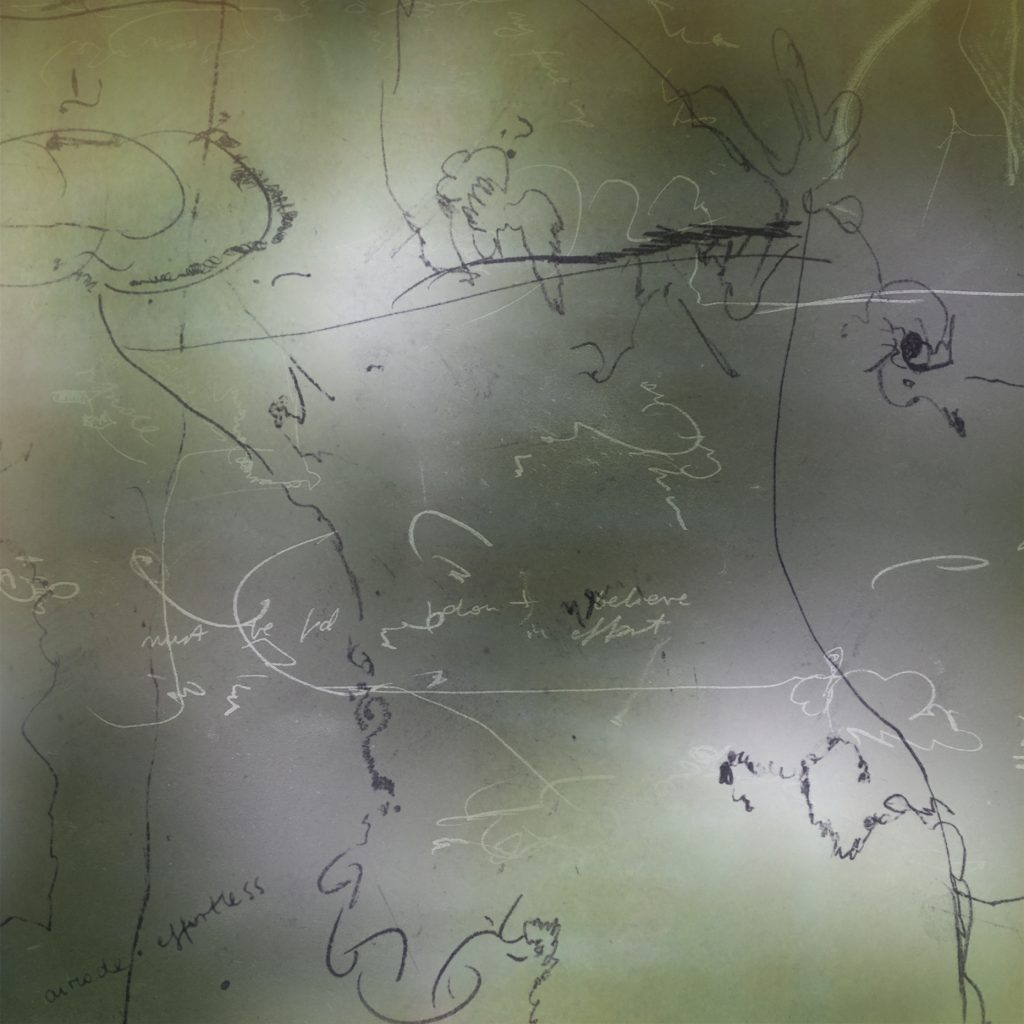 ---
---
Our new release by aircode is now available to order on bandcamp here!
London-based Swedish producer aircode's debut EP on Alien Jams is 'basically a very tired EP'.
Written throughout a year of sleep deprivation, "Effortless" reflects a period of disorientation, social claustrophobia, and the unbridled feeling of a loss of focus. A navel-gazing introspective struggle of feeling apathetic and drowsy, yet simultaneously restless and constantly moving. Fractured machine fragments and riddled sleep-deprived speech alongside manipulated drum samples, distorted guitar, are symptomatic of her captivating work in electronic experimental music so far. Using self-generated 'logical' melodies, unexpected rhythms, and phone and vocal recordings, the EP offers a challenging, melancholic and ever-changing aesthetic.
Piecing together spontaneous text, and moments of glitch, like an anxious machine, or someone on auto-pilot; "the tracks represent this mixture of apathy and a scattered mind," she explains, "On the verge of hyperventilation with constantly changing rhythms as you feel your heartbeat and breath loud and out of sync. The melodies are also somewhat dipping in energy," never reaching the whole way up, but giving up and falling down.
---
Original artwork by Ewa Poniatowska, Animation by Clifford Sage