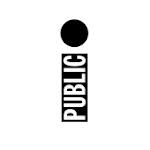 On the Feb 10th show, Alex Wilson joined me for a special guest mix.  Alex runs the Public Information label out of London with Lionel Skerratt.  On the show he played music from the label as well as records from his personal collection. 
The Public Information label is "A survey of electronics… noise… psych… industrial… house… dub… wyrd-pop… library… techno… art… design from the last seven decades… 1950- Tomorrow." 
If you missed the show it's definitely worth a listen. From soul music to sounds of the Estonian countryside to library and weird electronic music… this show pretty much has it covered!  The podcast can been found in the Alien Jams archives of the NTS site (ntslive.co.uk). Alex kindly sent over the tracklist from the show, which I have posted here.
Sweet Honey In The Rock – Breaths
Philip Jeck – Press
Timmy Thomas – Why Can't We Live Together
Robin The Fog – The Ghosts Of Bush
Shuggie Otis – Inspiration Information
Singing Air Of Estonia – Coastal Flats In The Morning
The Ink Spots – If I Didn't Care
Egisto Macchi – Pensee
Ennio Morricone – Ritorno A Casa
Chorale – Discovery
Andree Huet – Pulain En Liberte / Les Fourmis
Allesandro Allesandroni – Transport
Olly W Wilson – Cetus
Orchestra Of The Eight Day – Opening Act / Forgotten Prayer
Aya – Wariant  C
Siekiera – Idziemy Przez las
Coum Transmissions – Sugarmorphoses
Acteurs – Golden Rabbit
Frak – Choosing Format
Bochum Welt – Fortune Green
John Cooper Clarke – Evidently Chickentown