This week's show featured lots of great music  from the 70s, including a track from Iasos early album Inter- Dimensional Music from 1975.  I also played a good chunk of Tangerine Dream's 20 minute Birth of Liquid Plejades from 1972 off the album Zeit.  It's a track that features Moog played by Florian Frike alongside organ with cello quartet.
Both Charles Cohen and Rabih Beaini will be playing at Bleed's Cafe Oto events over the 29th and 30th of April.
Next week there will be a guest on Alien Jams, Robin the Fog of Howlround will be joining me in the studio for a radio mix!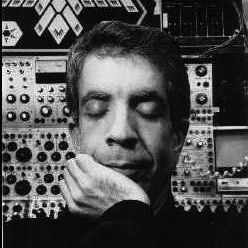 Charles Cohen- Group Motion
Iasos- Osiris Bull- Man & Elephant
Luis Perez- Ipan In Xiktli Metztli
Demdike Stare- Rain and Shame
Richard H. Kirk- Magic Words
Ike Yard- NCR
Rabih Beaini- Maples and Rocks
Peter Baumann- Bicentennial Present
Beachers- Pretend 3
Tangerine Dream- Birth of Liquid Plejades