Michael D. Donnelly joined me on this edition of the Alien Jams radio show, ahead of his Exotic Pylon release.  Label boss Jonny Mugwump also popped by, it was great to have them both in the studio!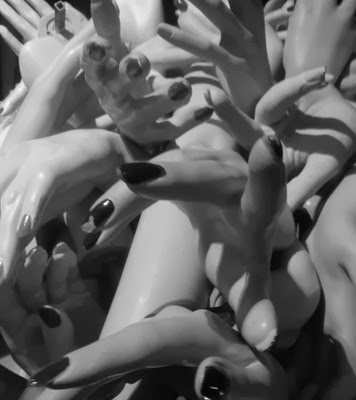 Here are a few words about Michael's release, from the Exotic Pylon website-
"I've Come to Love You Forever is the strangely beautiful debut album from Michael D Donnelly (Delicate Awol, Rothko, Elite Barbarian) which melts down early Jah Wobble, Dickie Landry, Archie Shepp, My Bloody Valentine, Stephen Mallinder, Kevin Drumm, Autechre and a host of others to sculpt an addictively original, largely instrumental sound world. 
Utilising bass guitar (deployed in a variety of different modes), synthesiser, cheap kids keyboards, various percussion (cattle bells, thumb piano, glock) drum machine, sampler and found sounds the end result is a haunting slab of rust-coloured brittle cinematic post-rock – a lone British Tortoise rewired for a cybergothic post-Terminator landscape. Sinister, exploratory and spacious with a paradoxically clattering liquid production I've Come to Love You Forever sees Donnelly assert himself as a truly distinctive voice."
Michael D Donnelly – Mole man 
Biting Tongues- Fever House Soundtrack
Aaron Dilloway- Chained Balled
 Michael D. Donnelly- The Bladebone
Stephan Maller- Cool Down
Keith Seatman- A Slight of Hand
Michael D. Donnelly- Sane Man Pananoid
John Carpenter/ Alan Howarth- Engulfed Cathedral