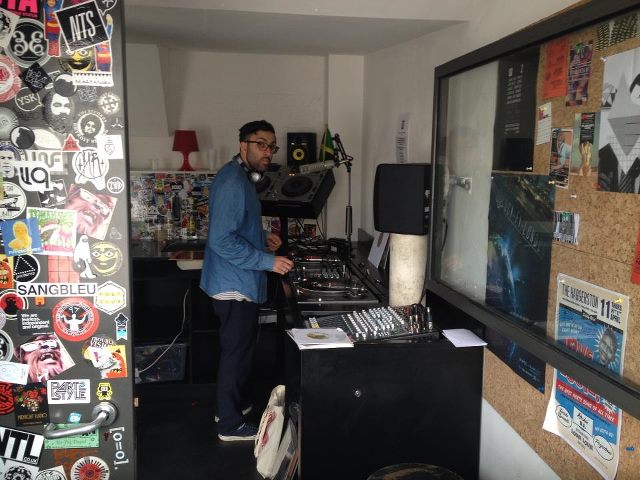 Adam in the Studio
Adam and Martyn (Full House) covered the Alien Jams show last Sunday where they got a chance to slip into their electronic alter-egos!
Adam and Martyn do an excellent show called Full House on NTS radio.  They play some really crazy music on their show, each week it gets progressively weirder (in a good way).  I always like chatting with them before my show, between them they have a pretty amazing vinyl collection.
Here is the tracklist from Sunday-

Delia Derbyshire – ziwih ziwih oo-oo-oo
Stacey Pullen – Tsunami
Martin Dupont – I meet the beast
John Carpenter – Main theme from Assault on Precinct 13
Sample from History Channel about 'Vintage Arcades'
Com Truise – Galactic Melt
Hudson Mohawke – Star Crackout
Onra – L.O.V.E
Cardell Funk Machine – Shoot Your Shot
Doris Norton – Drugraptus
Unknown – ????