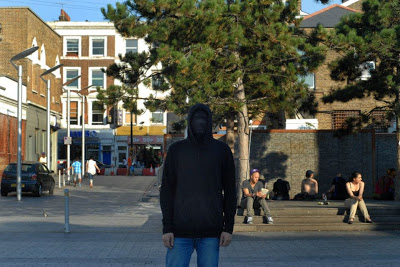 This past Sunday it was a pleasure to have Disjecta in the studio for Alien Jams.  The show's tracklist can be found below and the podcast starts one minute in.  
   Disjecta does a bi-weekly show on NTS radio, on Wednesdays from 2-3pm.
 Disjecta membra is Latin for "scattered members" and is used to refer to surviving fragments of ancient pottery, manuscripts and other cultural objects, and even fragments of ancient poetry. It is derived from "disjecti membra poetae," referring to the limbs of a dismembered 
poet, 
a phrase used by the Roman author Horace. Scholars have studied fragments of ancient Greek pottery in institutional collections and have attributed many such pieces to the artists who made them. In a number of instances they have been able to identify fragments now in different collections that belong to the same vase.
Ursula Bogner – Der Chor der Oktaven
Alice Shields – Mass for the Dead
MCMXCI – Skogen, Flickan och Flaskan track 2
Africans with Mainframes – Can You Hear Me Now
Hieroglyphic Being – Imaginary Soundscapes 2
Caja De Ritmos – Drumstep1
James Rushford & Joe Talia – Manhunter 1 (excerpt)
Lorenzo Senni – Powerage Xion4
Mykki Blanco – Teenage Dream
Dj Rashad – Who Da Coldest
Errorsmith – Make or Break
Ursula Bogner – Der Chor der Oktaven
Mark Fell – Sentielle Objectif Actualité 7
Mark Fell – Acids In The Style of Stochastic Energy Pause With Thin Razor, Attack Noise Hat, Linn
Minimal Man – To Hold You