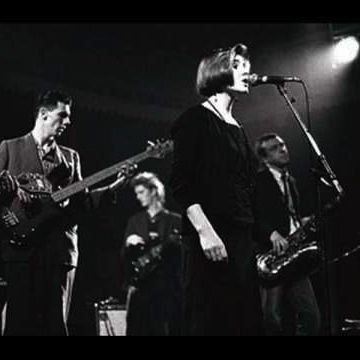 My latest review for Juno Plus on Blackest Ever Black's Weekend Reissue…
First known for her role in the pioneering post-punk band Young Marble Giants, Alison Statton continued making music after the group dismantled, operating under the name Weekend. Teaming up with Spike Williams of Z Block Records and Reptile Ranch, as well as Simon Booth (later of Working Week) they signed to Rough Trade in 1981 and released one studio album, called La Variete, along with three EPs. Later discovered in the mid-90s, a collection of demos revisiting Weekend's early days appeared on The '81 Demos, a 1995 CD release by the Vinyl Japan label, while also emerging as bonus material in the 1992 Cherry Red reissue album of La Variete. The '81 Demos now form the latest focus in Blackest Ever Black's occasional dalliance with archival matters and offer Weekend listeners the first vinyl edition of these early recorded works.
Although each of these four tracks were originally released on Weekend's debut cassette Le Variete, these demos offer different versions of the recordings, and are almost unrecognizable in some cases; comprised of jazz infused tracks, though less embellished than some of their previously released works. The rich earthy guitar tones of "Drumbeat" combine with Statton's signature dreamy vocals, along with the occasional chiming of minimal percussion. "Red Planes" delicately unleashes its powerful hold on the listener, where violin penetrates stark drum machine beats. Through this track Statton's vocals are resolute, yet jarringly detached in their delivery, eerily void of emotion over dub inspired patterns.
The echo filled backdrop and recorder wailings on "Nostalgia" show a true departure from some of Young Marble Giants grittier guitar tracks, with vocals that take on a distinctively reflective lyrical style. "Summerdays Instrumental" speeds up the tempo with a panicky pulse, but the main focus of this track is the expressive guitar tones that unfold, seemingly unrelated to the poppier vocal fuelled version of this track found on the original release of La Variete.
Weekend were short lived, but in their time they managed to produce some truly great works and are often cited as musical influencers. Their work can now be appreciated more fully by fans and newcomers alike thanks to Blackest Ever Black's archival endeavours.