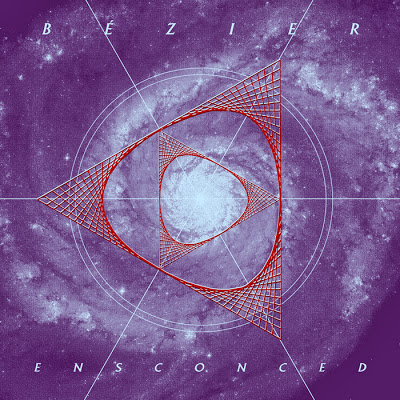 I had alot of fun with this weeks's show, and took the chance to play some of my favourite artists as well as a whole bunch of new stuff.  I started things off with St. Julien, a forthcoming release on Funkineven's Apron Records, followed by Steve Moore's masterful Positronic Neural Pathways.
I mentioned in the show that Pye Corner Audio has released music as The House in the Woods, and I will hopefully play music from this new project on next week's show. (Check out the 
Exotic Pylon Website
 here for more info about the album.)
I played D. Z. Lectric & Anthon Sheild album (Minimal Wave) really awesome stuff, so good that I squeezed two tracks into the set.  I also included a track by Inesanevarro, an Argentine band who will be playing at the Hyperlocal festival, that will be taking place in December in Buenos Aires.
St. Julien- St. Julien
Steve Moore- Positronic Neural Pathways
Pye Corner Audio- The Mirror Ball Cracked
The Slasher Film Festival Strategy- Solar Winds
Oneohtrix Point Never- Boring Angel
Pod Blotz- Die and Come Alive
 D. Z. Lectric & Anthon Sheild- Tonal
Die Gesunden- Die Gesunden Kommen
Victrola- Maritime Tatami
Hype Williams- Homegrown
D. Z. Lectric & Anthon Sheild- Eurasienne
Inesanevarro- Cascada Venenosa A
Bezier- Silhouette
Moebius- Immerhim